Top 4 Methods To Backup Your Data
One of the few guarantees I can offer my clients in this modern world of computing, is that some day your hard drive is going to crash.
This may not happen for years, or it may happen within a few short months of owning your computer.  I've had nice, expensive, Western Digital Enterprise drives fail in just a few days of service (clearly a defective unit which was replaced under RMA), but the data was still lost.
It doesn't really matter which make or model you have, your drive WILL fail.  (That's not to say that all drives are created equally; ask us how to pick a good, reliable drive that will give you the best performance for the longest time possible).
So, taking that all hard dives will fail as a given, it behooves you to take measures to back up your data.
In the old days, this would involve tedious hours of burning your information to CD's or DVD's.  Or possibly you backed up your data to an external hard drive (which is also subject to failure).
I am not a fan of CD's / DVD's as they are intrinsically susceptible to natural degradation of the optical media. They will fail in time.
And using your own backup drive is fine, so long as you are consistent in your backup routine. Oh, and you also need to know what you are doing such that you get ALL the data you need (did you backup your contacts? your email? your tax files?).
And while LOCAL backups (i.e., to an external hard drive or USB stick) have the advantage of being quick, they suffer from a few glaring issues: they are limited to whatever capacity you purchased (ex., 500 GB drive) and they are susceptible to failure. In addition to regular failure there remains the issue of the Big 3: Flood, Fire, and Theft. Any of these occurrences can render you without a backup (or without any copies of your files).
Consider adopting OFFSITE backups as part of your backup strategy. Offsite backups provide instant redundancy from Flood, Fire, and Theft, and also provides a set-it-and-forget-it approach. You never need to worry about IT support, replacing drives, or ensuring that you have enough space available on your drive.
One of the major concerns with offsite backups that I hear regularly, is that of security. Honestly, this is a non-issue in modern computing. Your data is encrypted on your computer, is transferred to a secure hosting facility in an encrypted manner, and is stored in an encrypted form.
What do I do? I use a local backup for rapid backup and recovery of files + an offsite backup to provide a nice, let-me-sleep-at-night safety net.
So how do you backup your data so that when your drive fails, you haven't lost everything?
Here are the top 4 methods for backing up your data in a simple, no nonsense, approach.
---
ClickFree

Solution: ClickFree
Compatible: Mac & Windows
Website: http://www.clickfree.com/
Description:
Clickfree C6 Easy Imaging products provide Total Computer Backup including the protecting your Windows Operating System, Software Programs and all Personal Files including photos, music, videos, email, contacts, web favorites, documents – over 500+ file types.
Includes EasyFix™ which allows you to easily recover from computer crashes caused by viruses or software corruption – often within minutes.
Backing up your entire computer has never been easier.
---
BackBlaze

Solution: BackBlaze
Compatible: Mac & Windows
Website: http://www.backblaze.com
Description:
BackBlaze offers an amazing off-site backup service that quietly and continuously backs up your critical data to their secure cloud servers. In the event of a hard drive failure you can readily log into their web-based service and download your files.
Unlike most off-site services, there is no limit to how much data you can upload nor is there a charge per GB of data… it is UNLIMITED. All for a low monthly cost of $4.
I use BackBlaze on all of our critical systems.
---
KineticD


Solution: KineticD
Compatible: Mac & Windows
Website: http://www.kineticD/
Description:
KineticD offers a secure CANADIAN cloud backup service. Their rates are industry competitive and their backup client is robust and powerful. Their help and support team is one of the best I've ever encountered.
Why would you choose KineticD over BackBlaze? I use KineticD in situations that require confidential data remain in Canadian waters (think Patriot Act), where I need to install on a server, or when I need to manage several systems within an organization and require centralized reporting.
---
Time Machine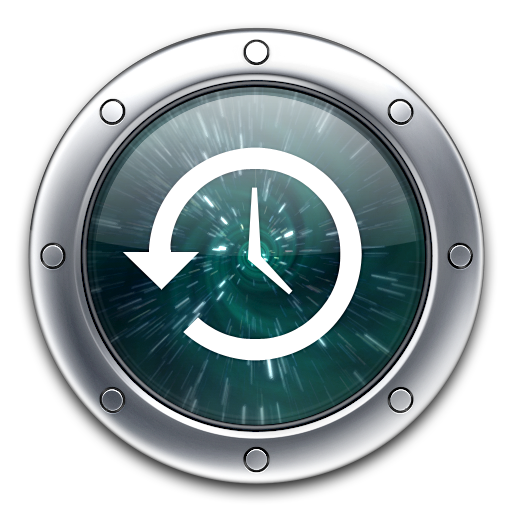 Solution: Time Machine
Compatible: Mac
Website: http://support.apple.com/kb/HT1427
Description:
Built into all Mac is the ability to make frequent, automatic, backups of your entire system. See http://support.apple.com/kb/HT1427 for a complete guide on how to take advantage of this feature.
While there are other Mac-based solutions like SuperDuper! and Carbon Copy Cloner, Time Machine is built-in, ready to go, and should satisfy the vast majority of home users.
---
Honorable Mention: Cobian Backup
Upon re-reading this article I feel it would be remiss of me not to mention one of the most useful utilities I employ on a regular basis: Cobian Backup.


Solution: Cobian Backup
Compatible: Windows
Website: http://www.cobiansoft.com/cobianbackup.htm
Description:
Cobian Backup is a multi-threaded program that can be used to schedule and backup your files and directories from their original location to other directories/drives in the same computer or other computer in your network. FTP backup is also supported in both directions (download and upload).
The only reason it wasn't a candidate for the above-mentioned Top 4, is that it requires a certain amount of know-how in order to configure the program to backup your files.